Amastan Paris: Everything you Need and Nothing you Don't
Luxurious, young and vibrant, Amastan is the new Paris boutique hotel in the 8th arrondissement, near the Champs-Elsyées and the flagship of the new hotel brand, Amastan Hotels, which offers a 'curated home for the cultured traveller' and combines bourgeois apartment living with a distinctly urban vibe: 24 well-appointed guestrooms, Anouk – a trendy bar and garden – and a pop-up art gallery space.
OPEN +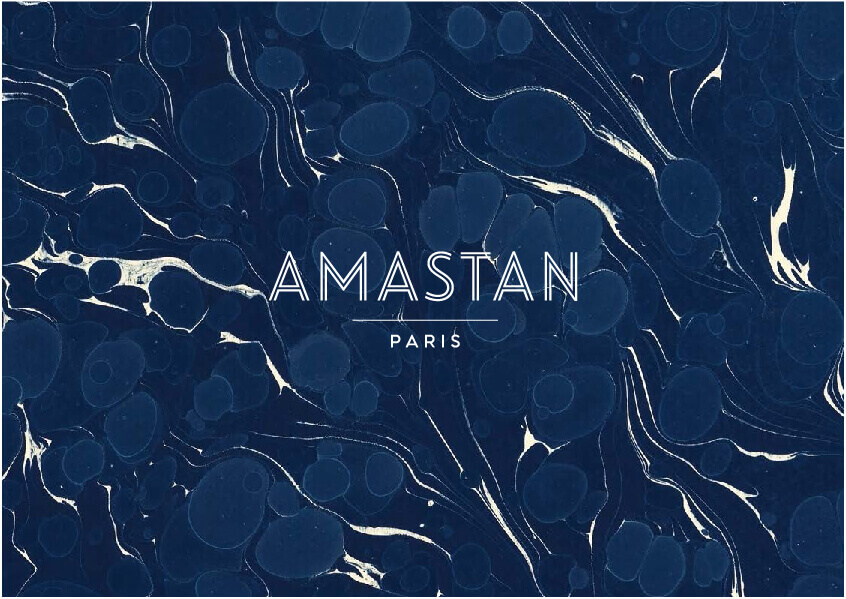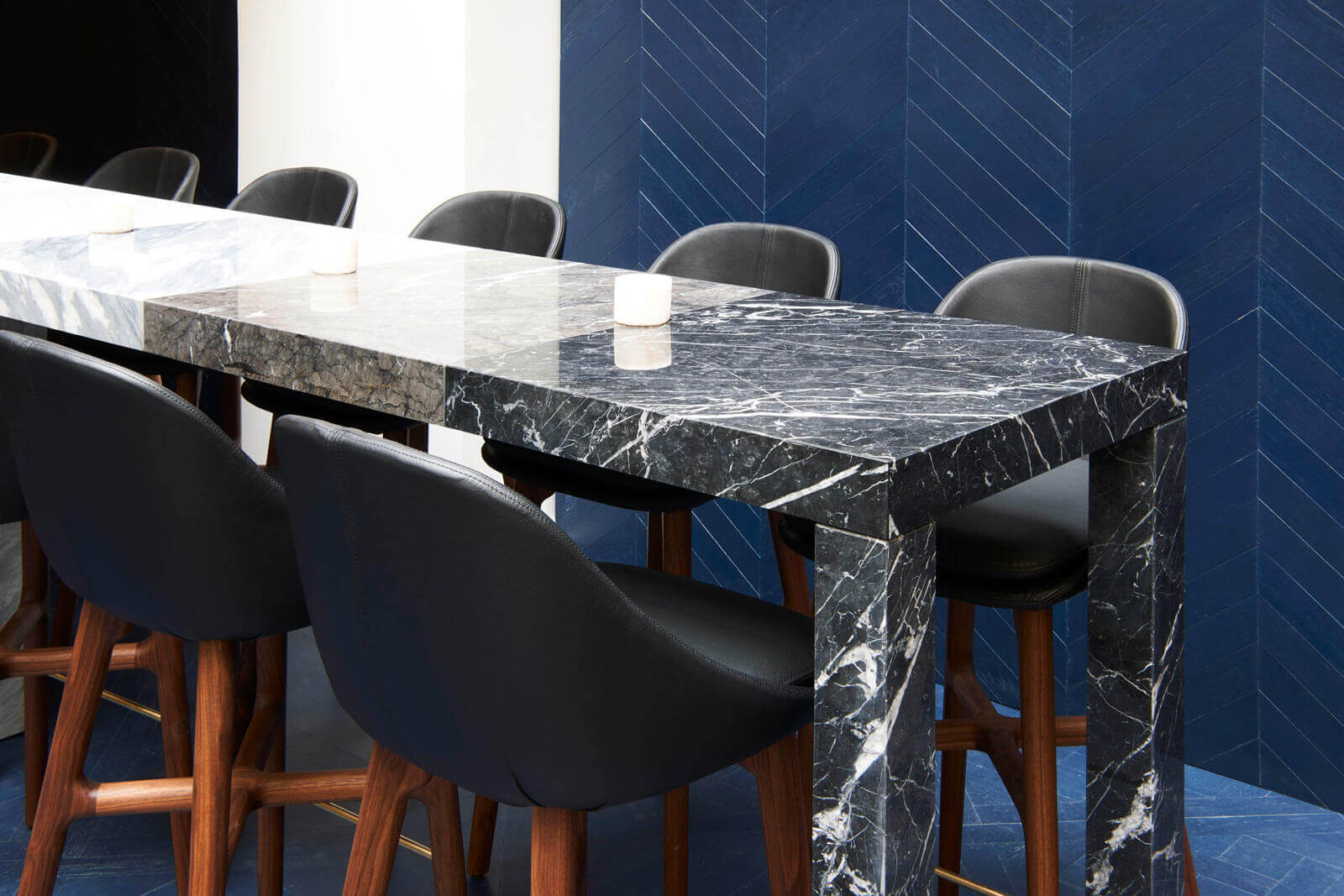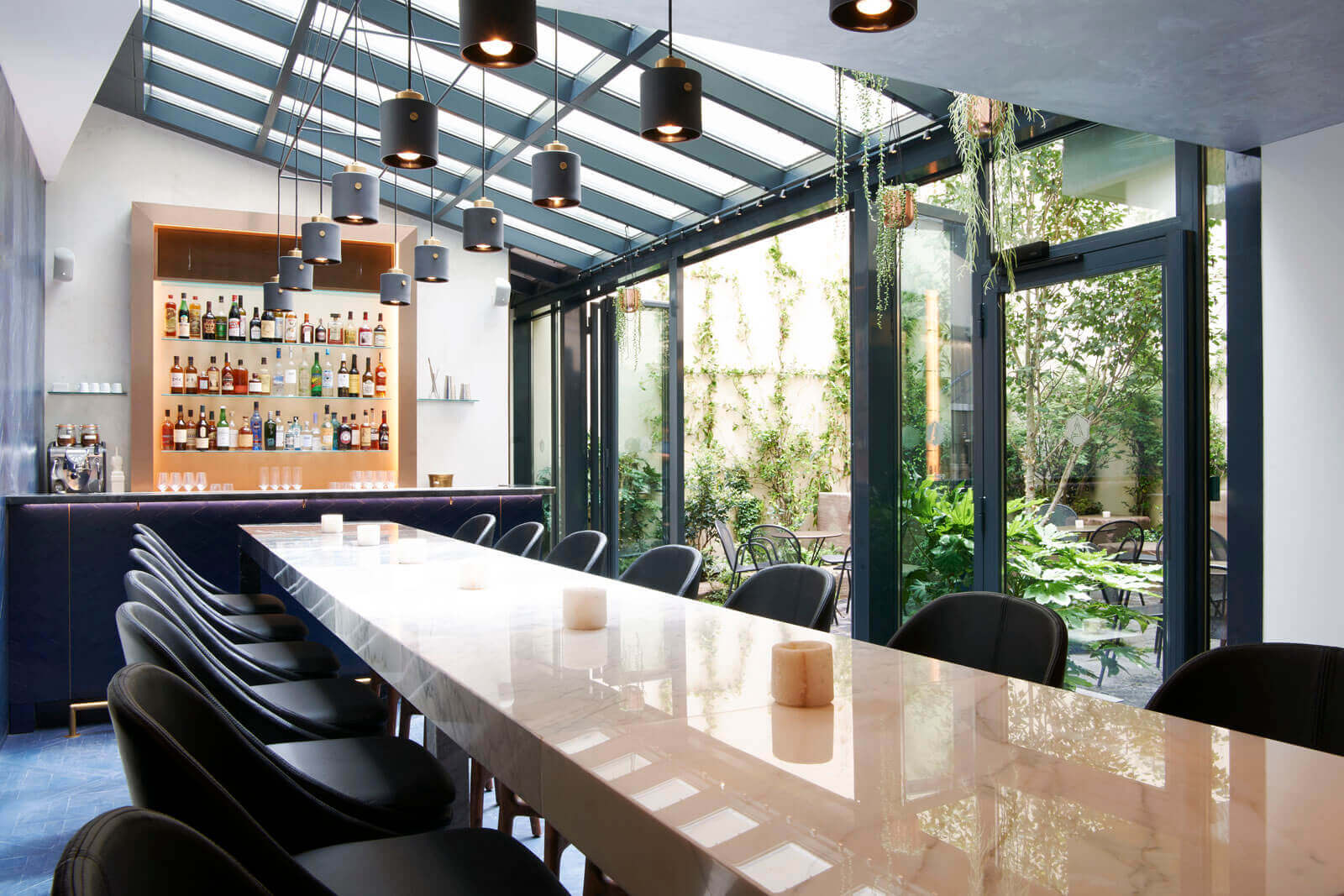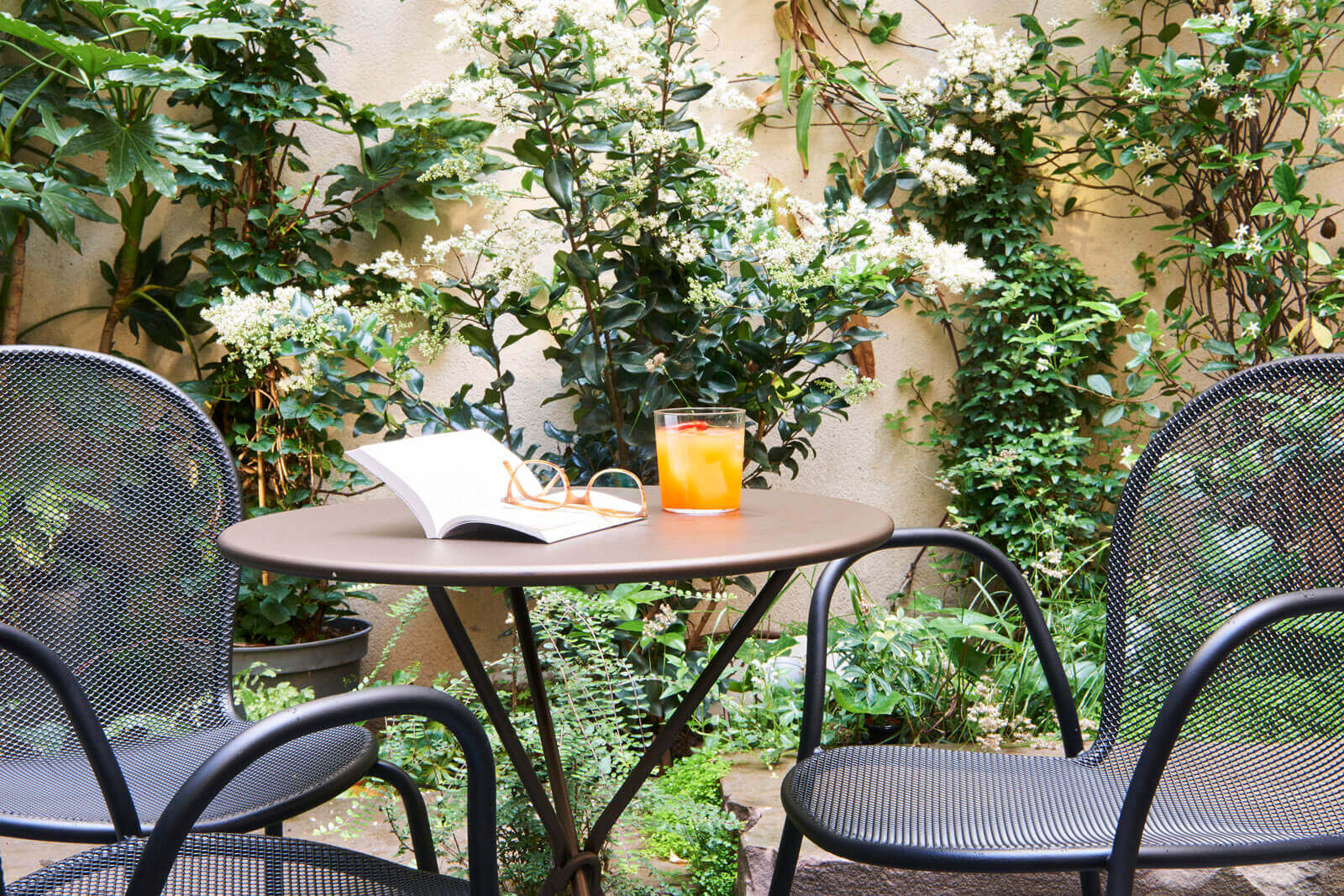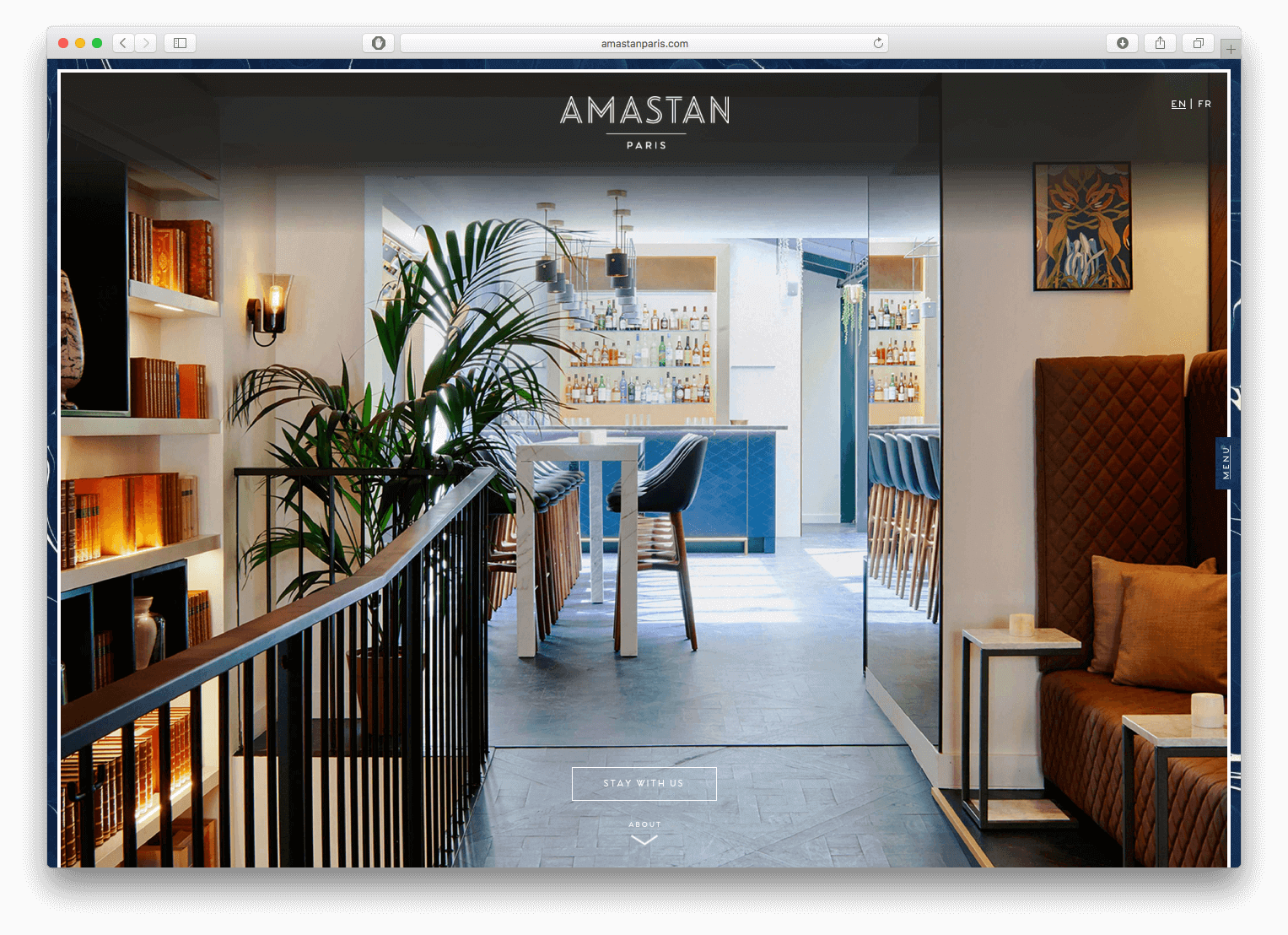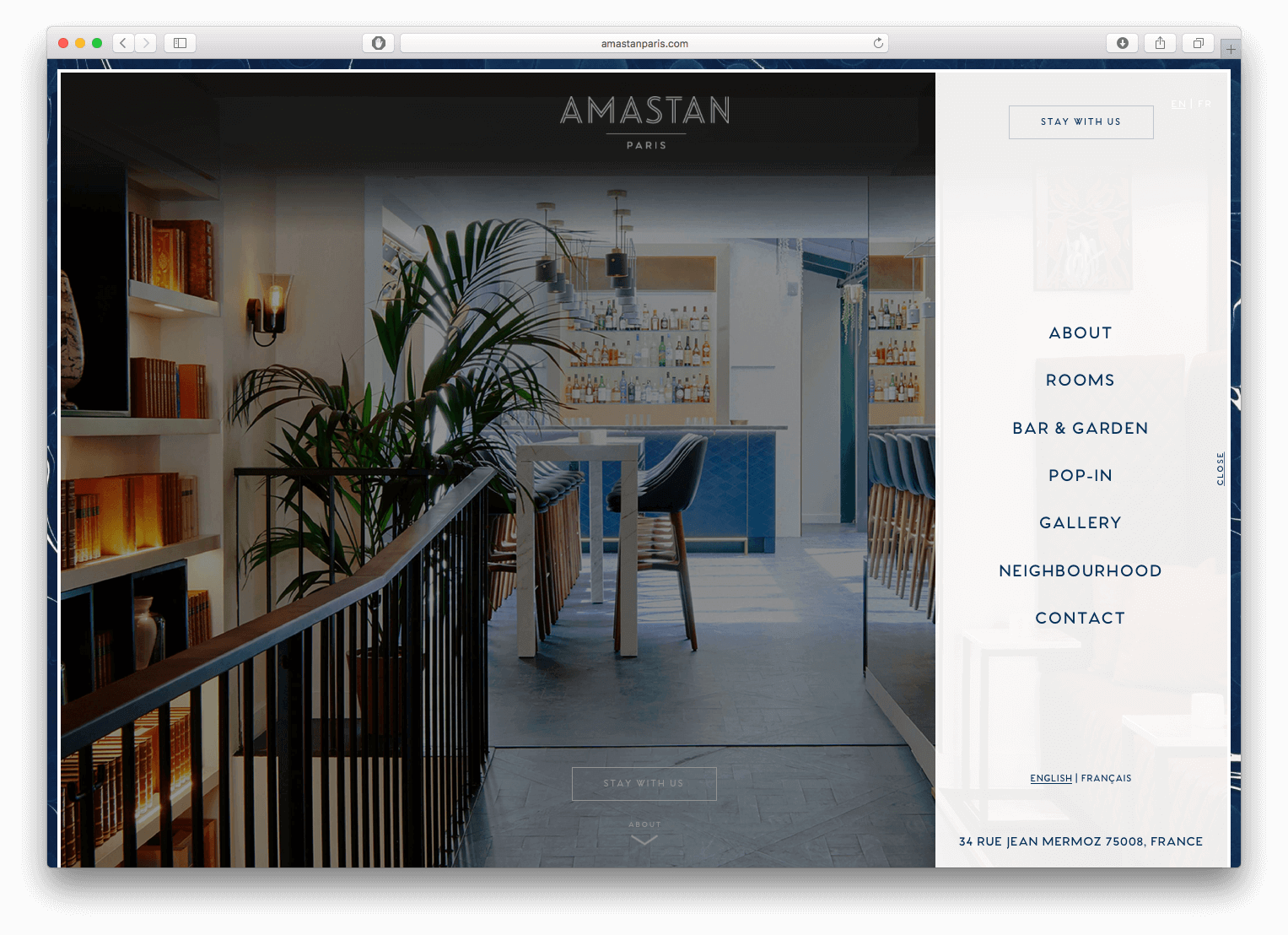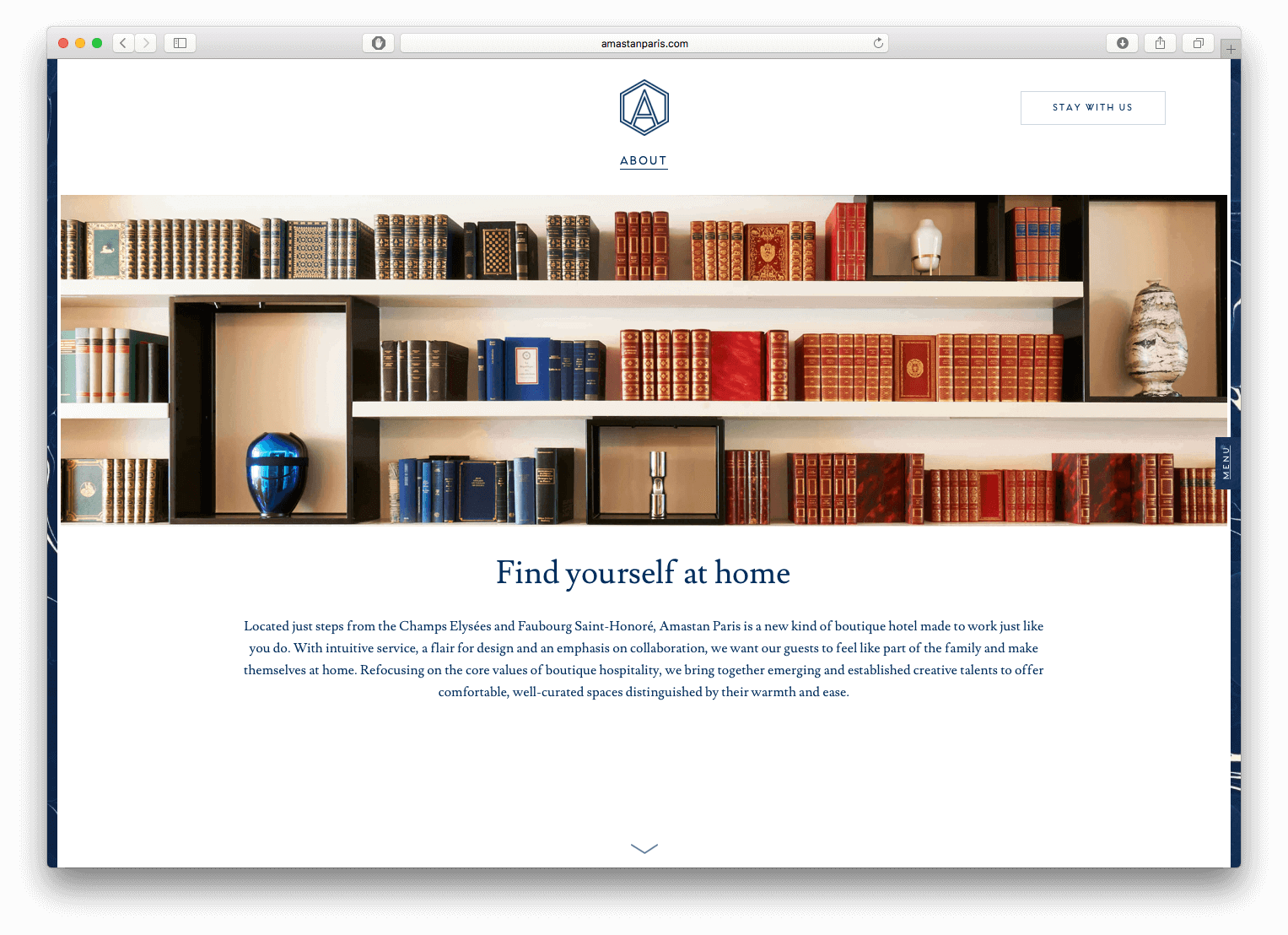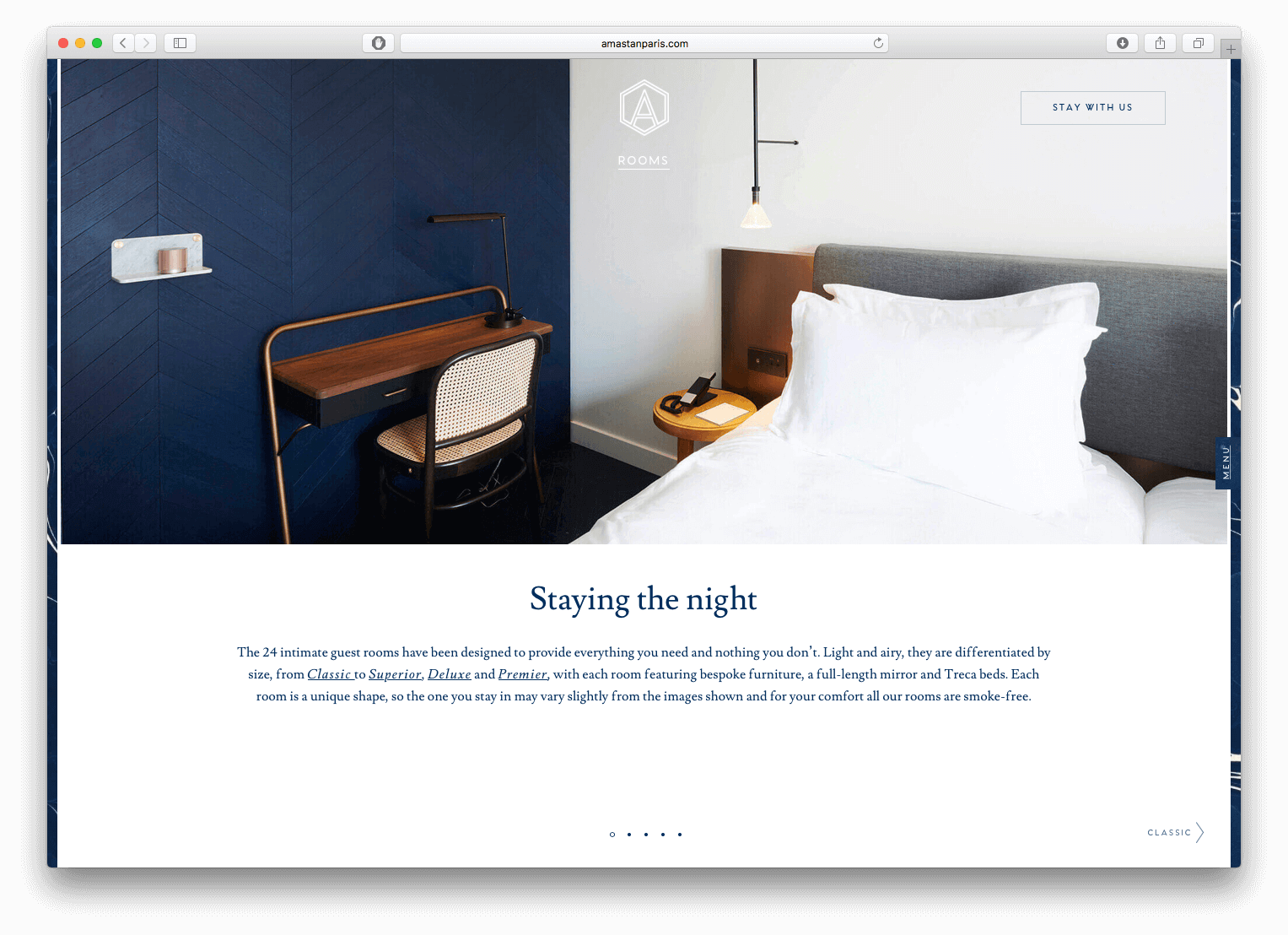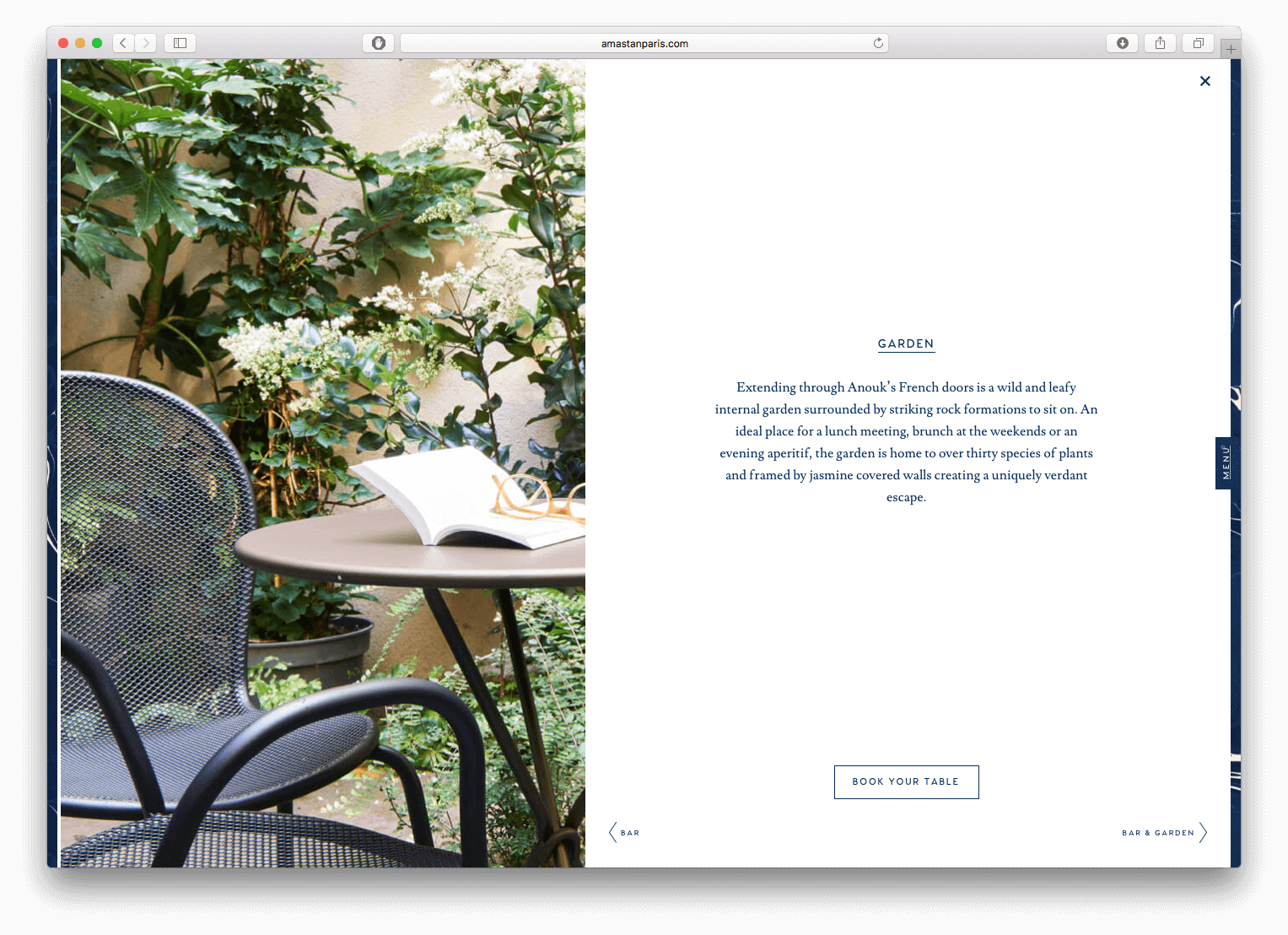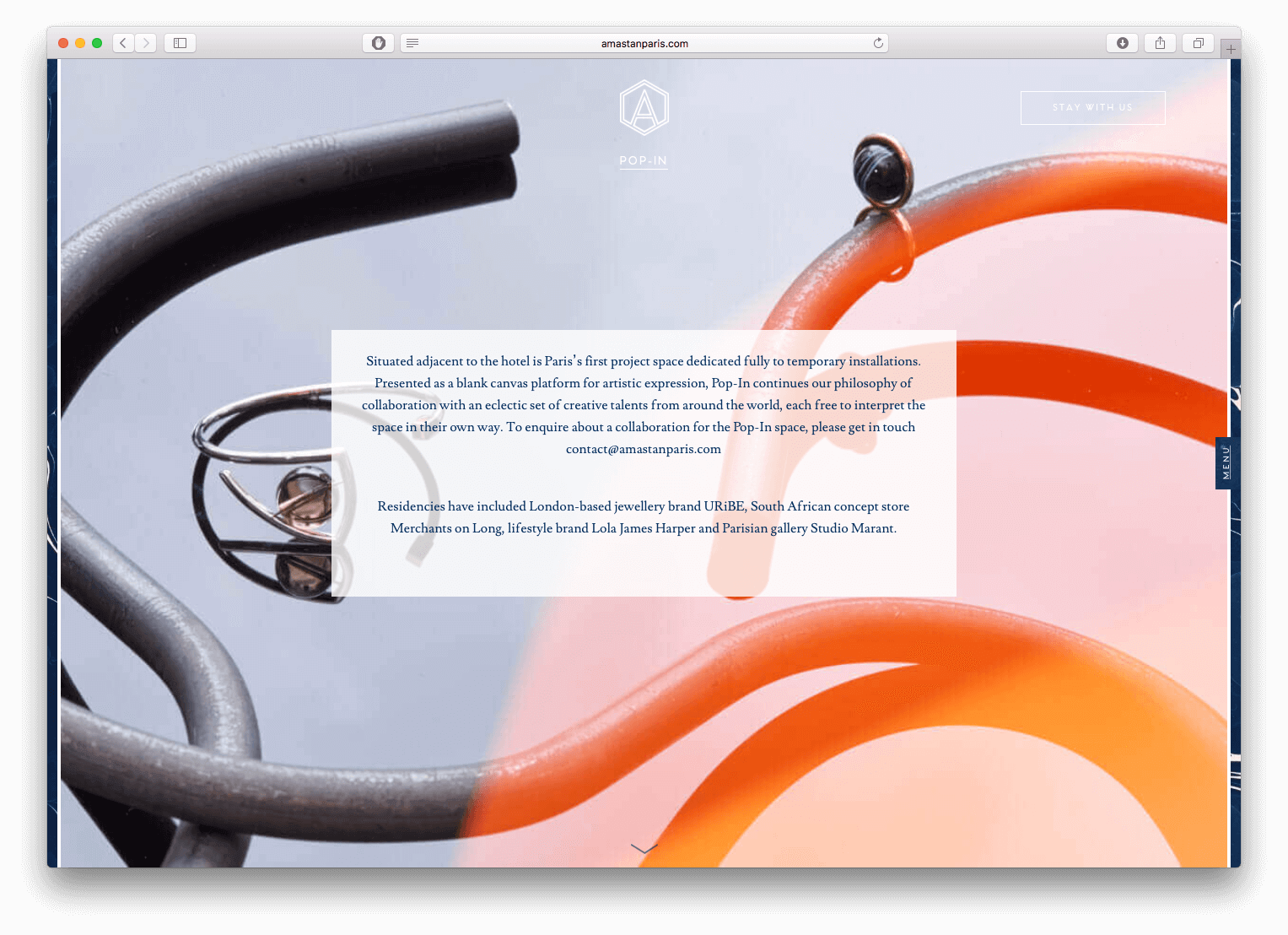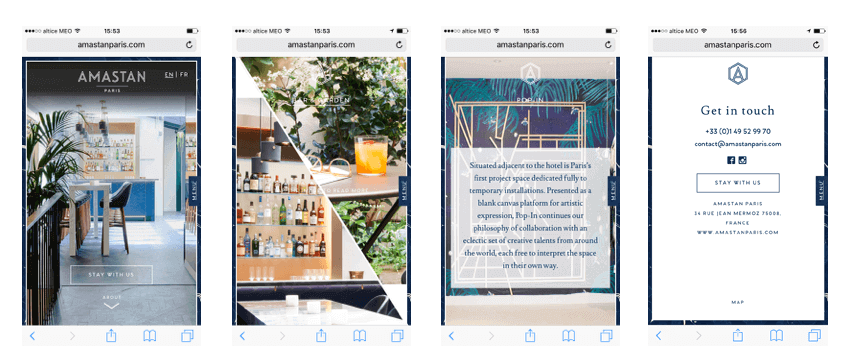 Amastan Paris is the first flagship of the new urban hotel brand, Amastan. Situated in the heart of the elegant 8th arrondissement, offers a curated home for the cultured traveller across 24 guest rooms.
The cosy rooms, allocated over six floors, also feature the signature blue parquet walls and flooring which provide a subtle contrast to the otherwise elegant and paired down aesthetic. The rooms include bespoke furniture in juxtaposing textures and materials including ash, lacquered oak, copper and brass, which play against the airy white accents seen in the bathrooms' marble tiling.
Adjacent to the hotel's entrance, Amastan's project space is Paris' first fully dedicated to pop-up installations, welcoming collaborative projects predominantly in the worlds of art, fashion and design.
We designed and developed the website in collaboration with our friends at Campbell-Rey.