Public Art Co-Creation
In the heart of Porto, Portugal an area of approximately 500 square meters in public space was transformed into a vibrant canvas. More than 250 children participated in an artistic and educational endeavour, leaving their mark on the pavement in a huge collective chalk drawing. Around a super typographic message stretching over 40 meters "WE HAVE RIGHTS, WE DESIGN THE FUTURE", in white chalk, drawn by a class of 16-year-olds from a local art school, children aged 4 to 12 were invited to express their rights and their creativity in messages or graphics that made sense to them, adding vibrant colours to the collective art piece. It was a true celebration of imagination and co-creation.
Through thought-provoking artwork and collective drawing performance, the community was invited to witness the incredible impact that art can have on shaping a brighter future for children. Each piece carefully crafted by young co-artists amplify their voices, to empowers them, and highlights their rights as young citizens of the world.
We've supported this event in every possible way bringing it to life. It was a creation of Clara Vieira Rodrigues, our founder and CEO, design activist and researcher at  DESIGNEDIN, a blog and creation lab where design, co-design and inclusivity come together. Clara is a volunteer at Designing for Children's Rights and the event was organised and promoted by the association.
Promotional Video
Videography, post-production, video editing, visual effects, typography, copywriting and voice-over.
Photography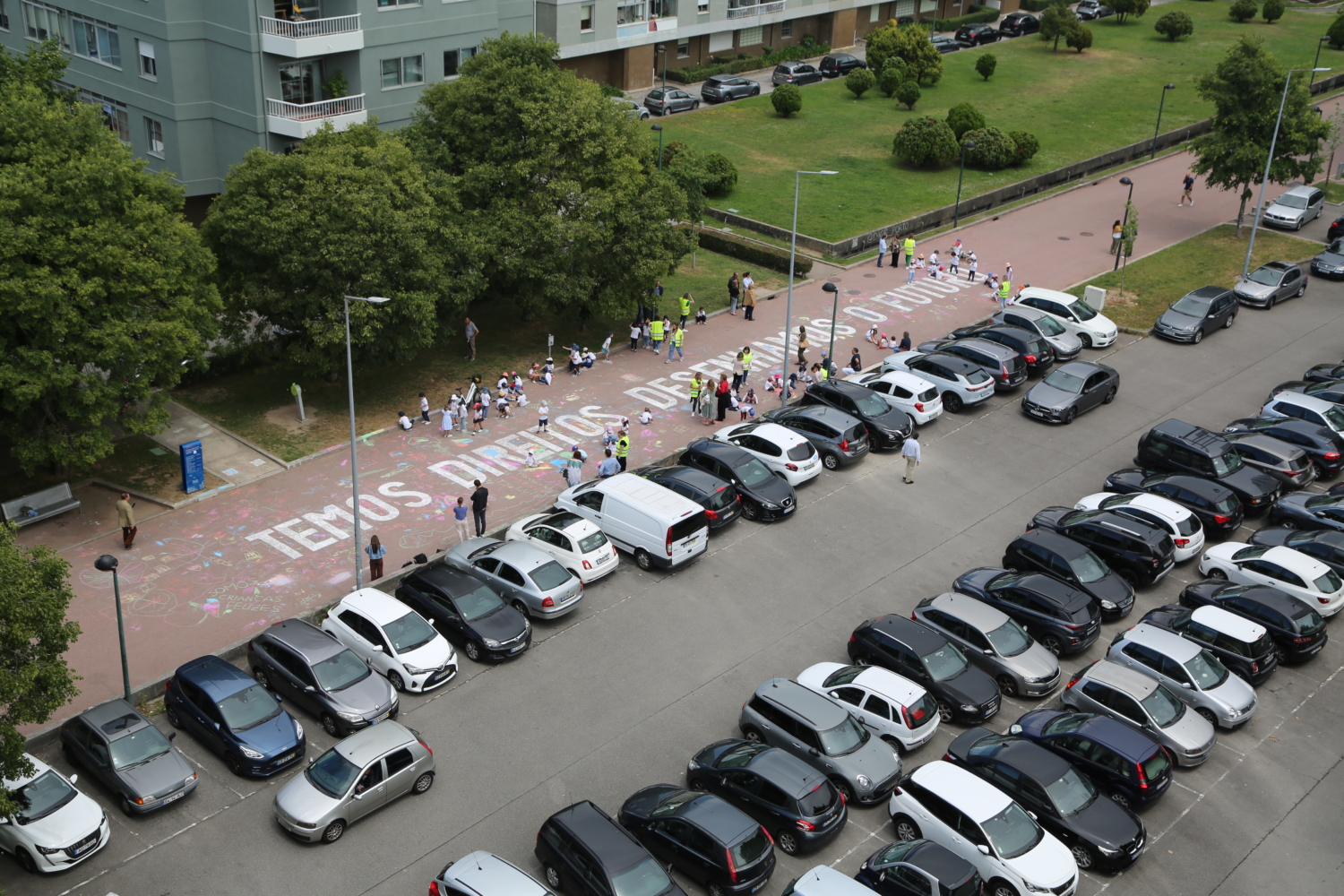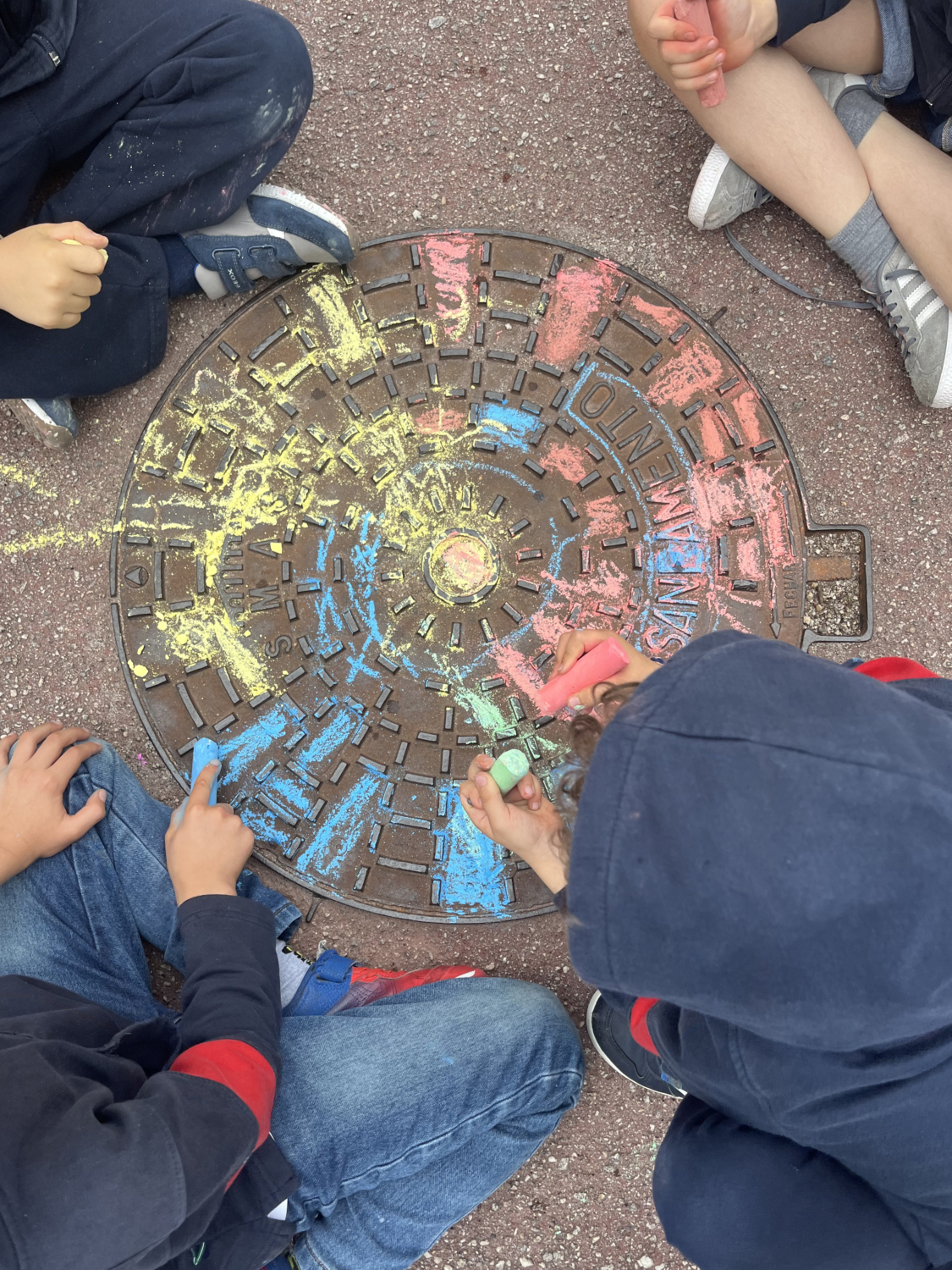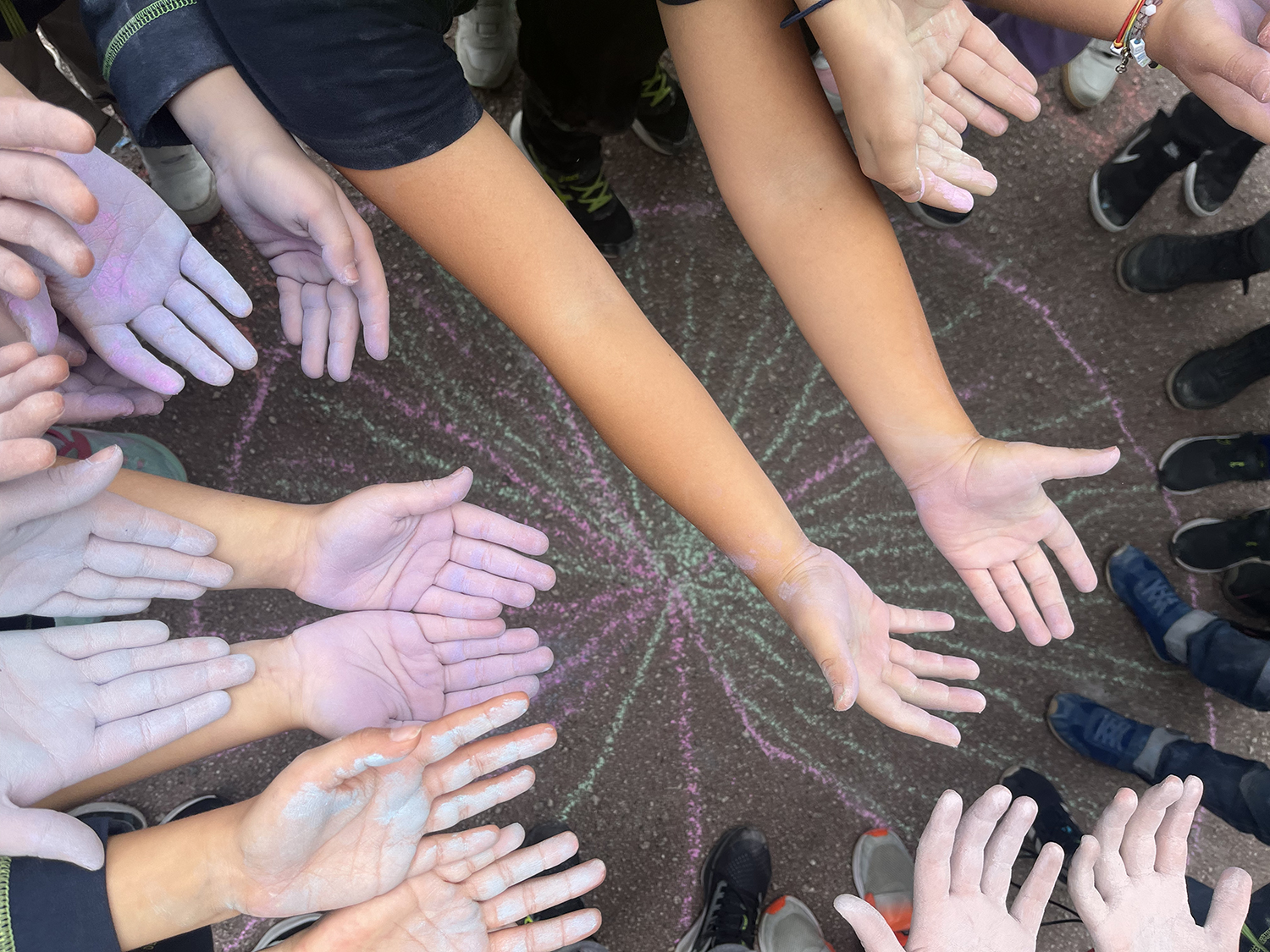 The event was promoted and organised by the non-profit association, Designing for Children's Rights (D4CR). It took place on World Children's Day, 1 st of June in Portugal, the event aimed to raise awareness and foster a sense of community involvement in integrating children's needs and rights into the design and development of products and services.