Snap it, Style it, Share it!
A branded "Instagram" application is placed inside fitting rooms at Tally Weijl flagship stores in Paris and Vienna. Customers shoot pictures of the outfits, add photo filters and a range of funny branded pictos before sharing it with friends.
OPEN +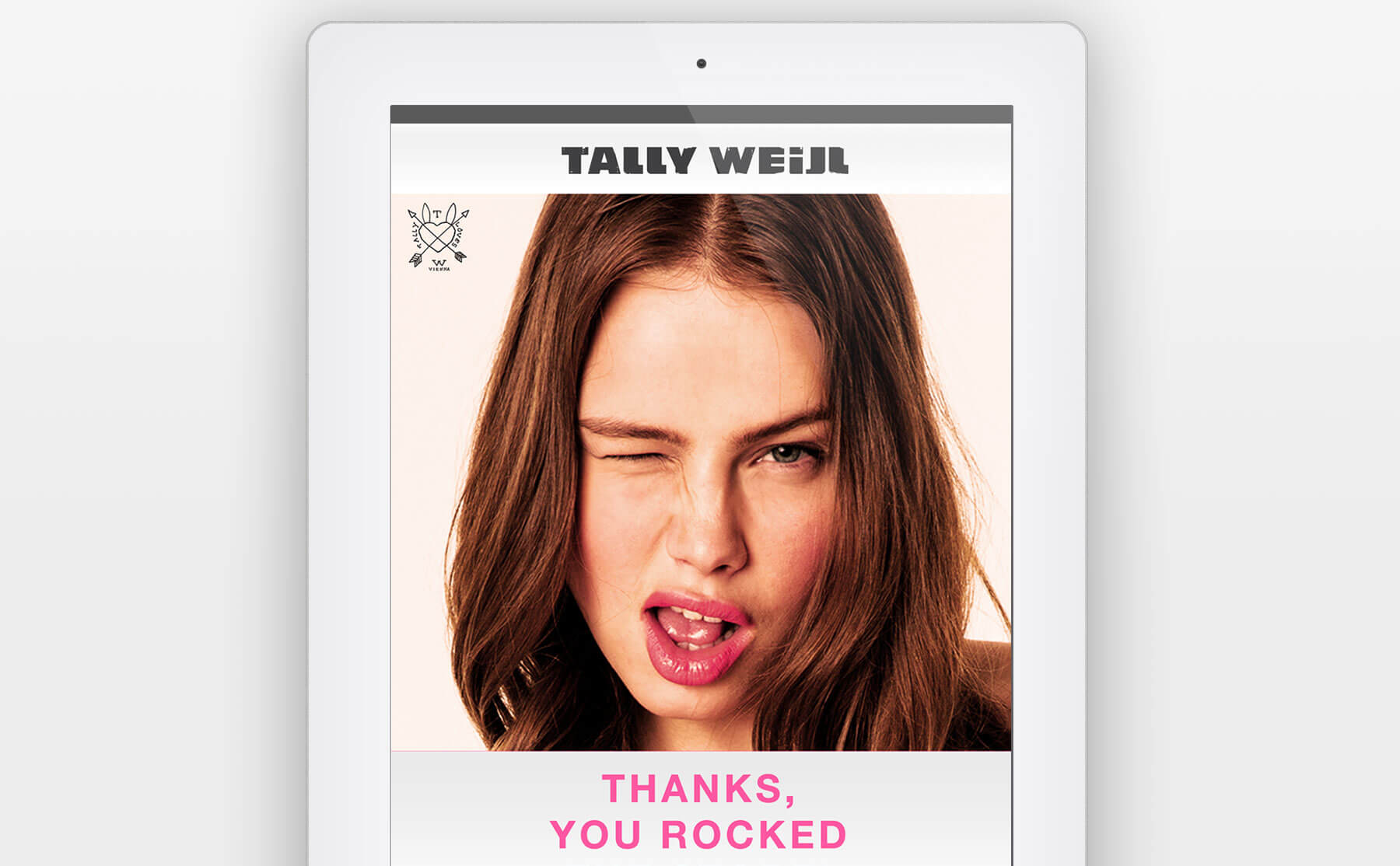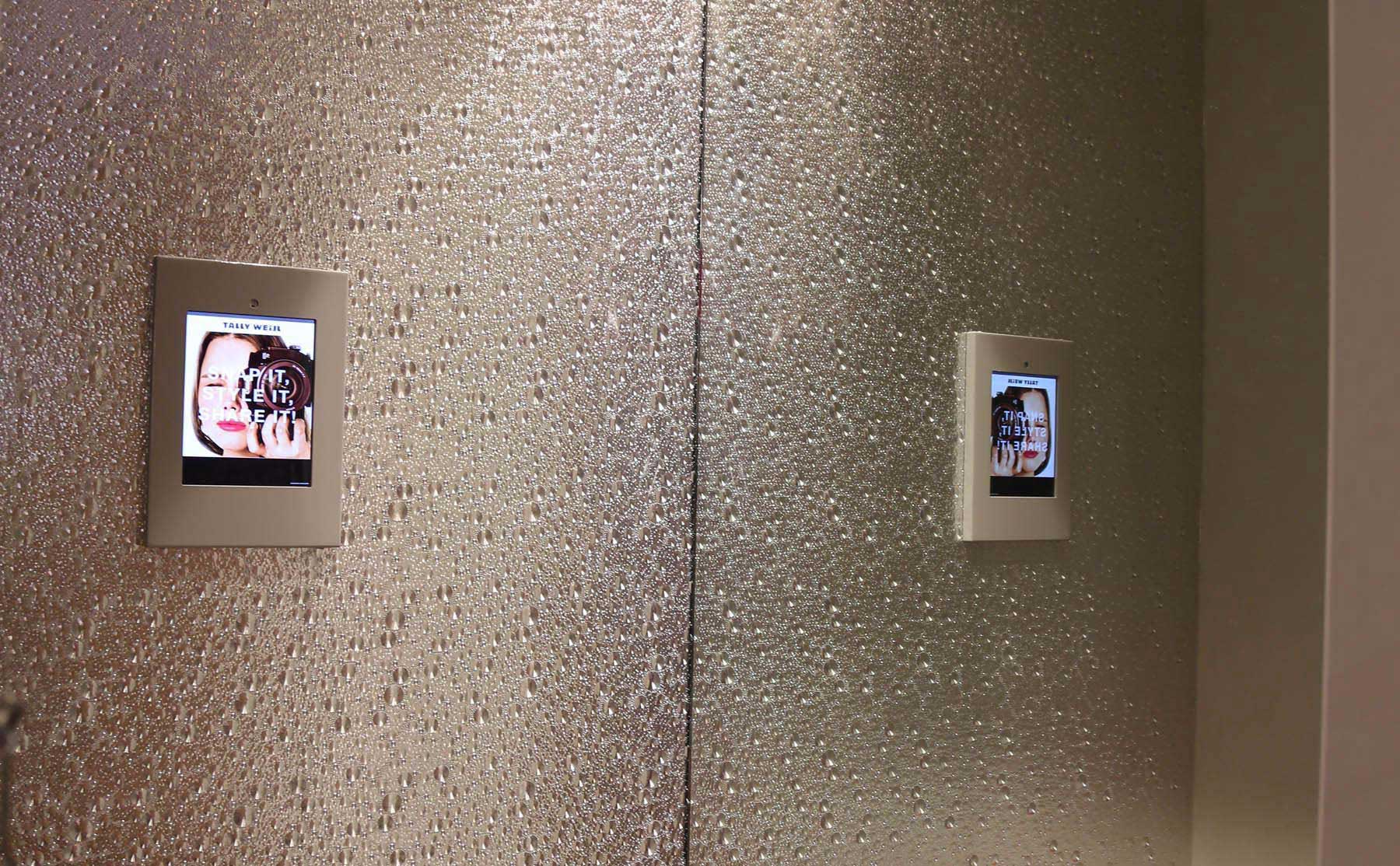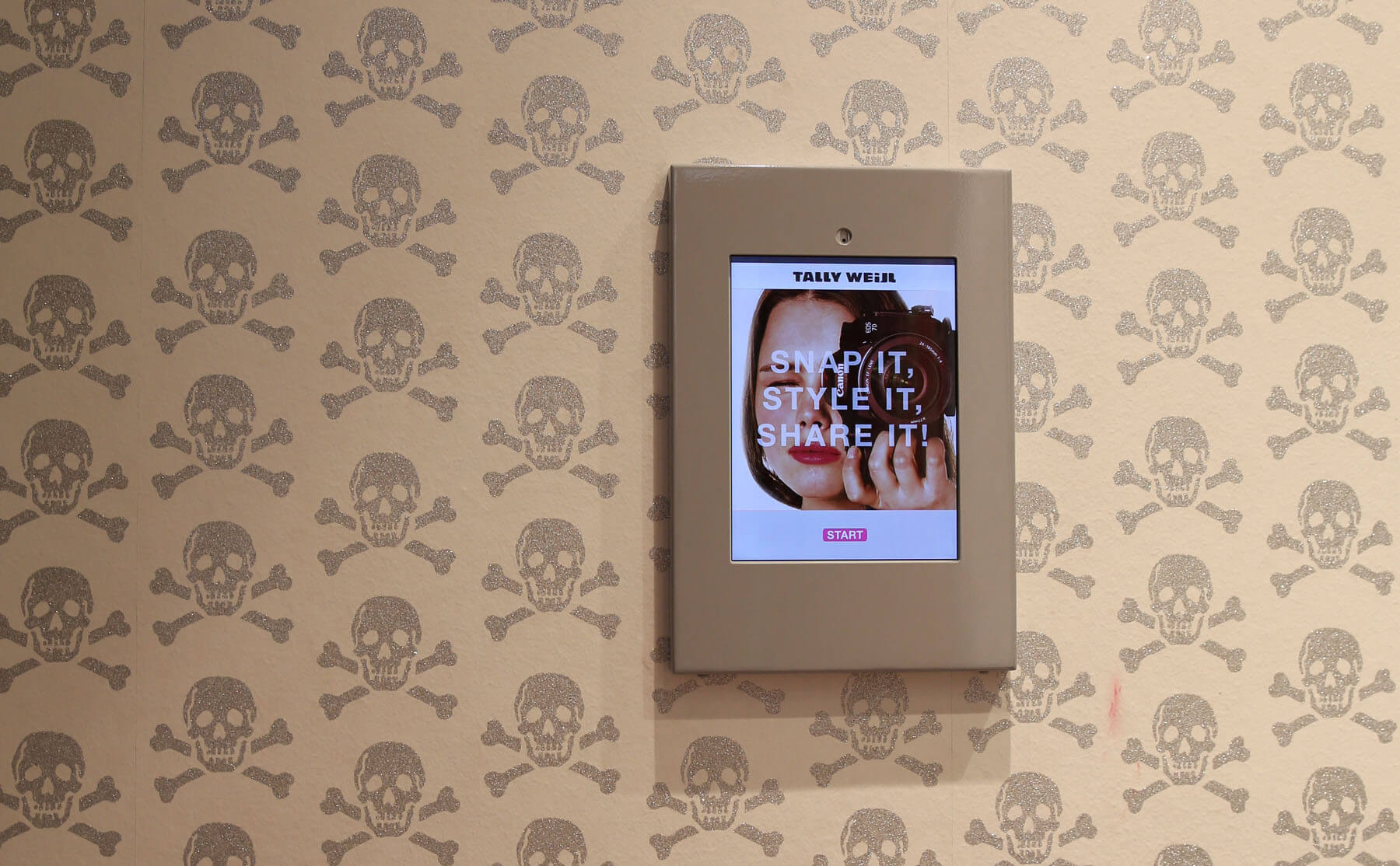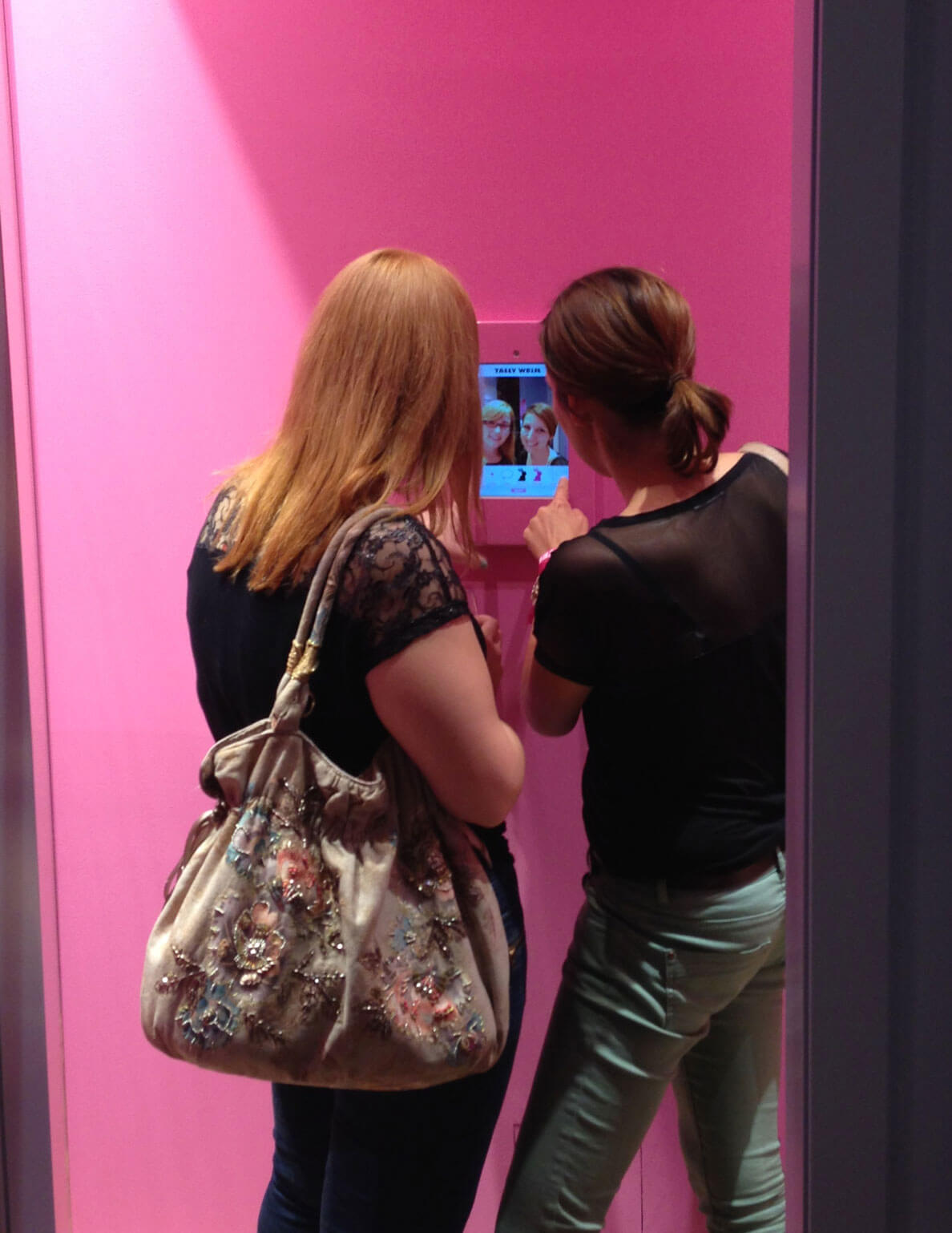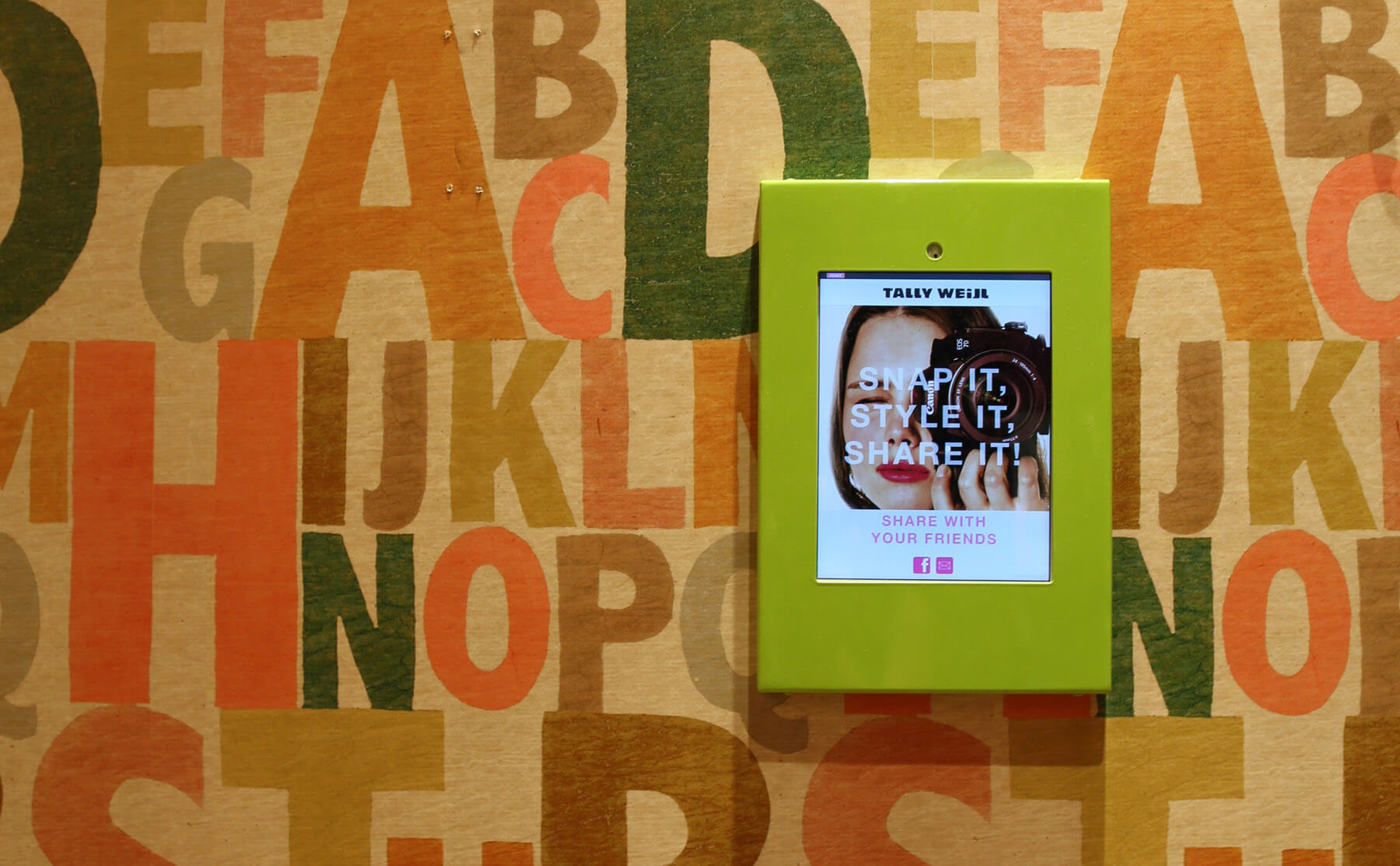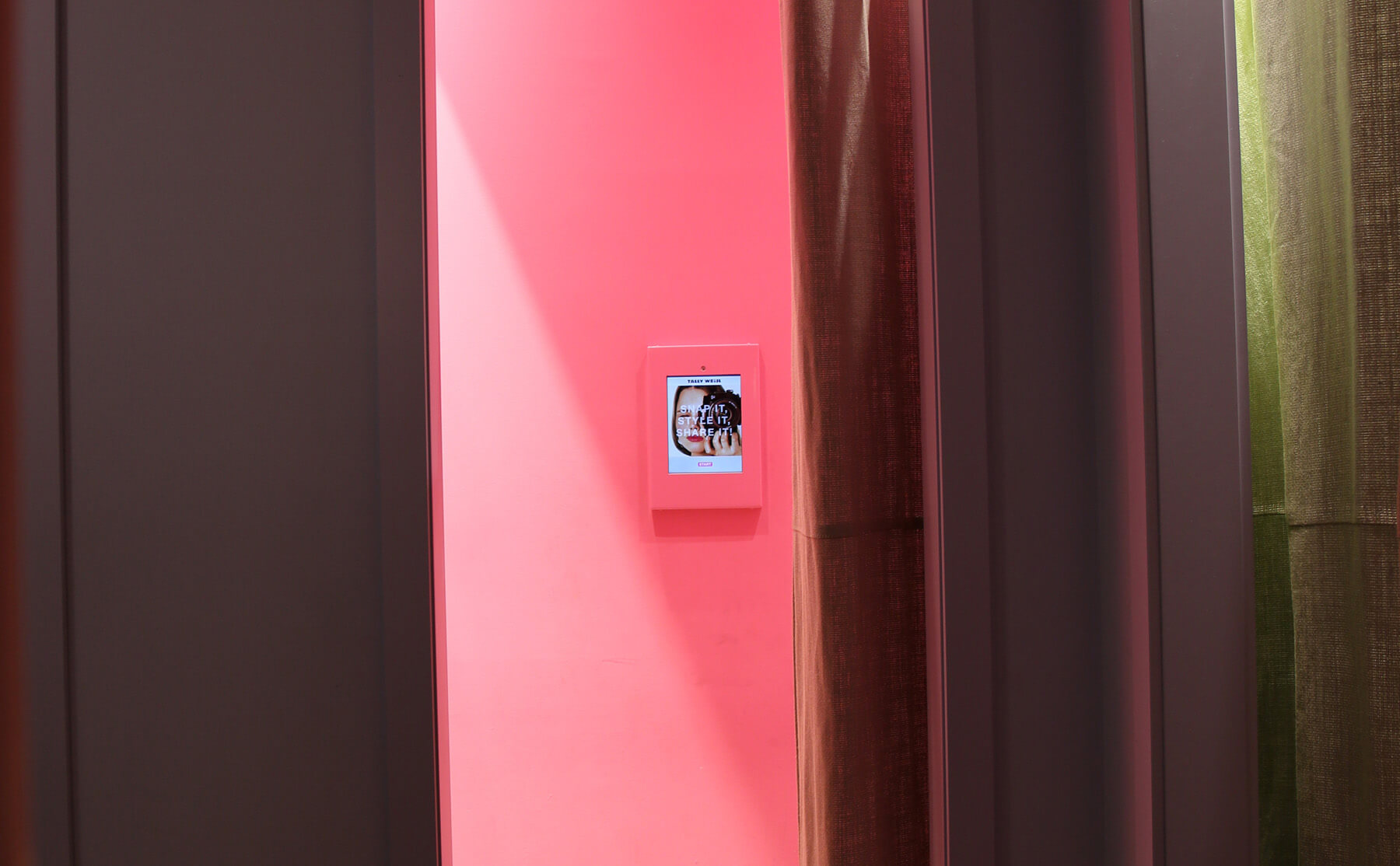 Tally Weijl is a leading international fashion label which designs, produces and sells fashion for young women and girls in retail stores.
For the opening of the new flagship store in Vienna, Austria, Tally Weijl surprised their customers with a special gift: the fitting rooms got equipped with iPads to permit the girls and boys to take images of themselves while trying on their new purchases. These images could be shared to friends via Email, Facebook and Twitter and receive immediate feedback.
We developed a branded "Instagram" as the images could be changed with photo filters and customised with different funny brand objects.