Trikor, a Board Game
Trikor is an abstract board game designed for tablet lovers and hard core gamers. We were commissioned to design the logo, the packaging and the game components which were printed using 3D rapid prototyping.
OPEN +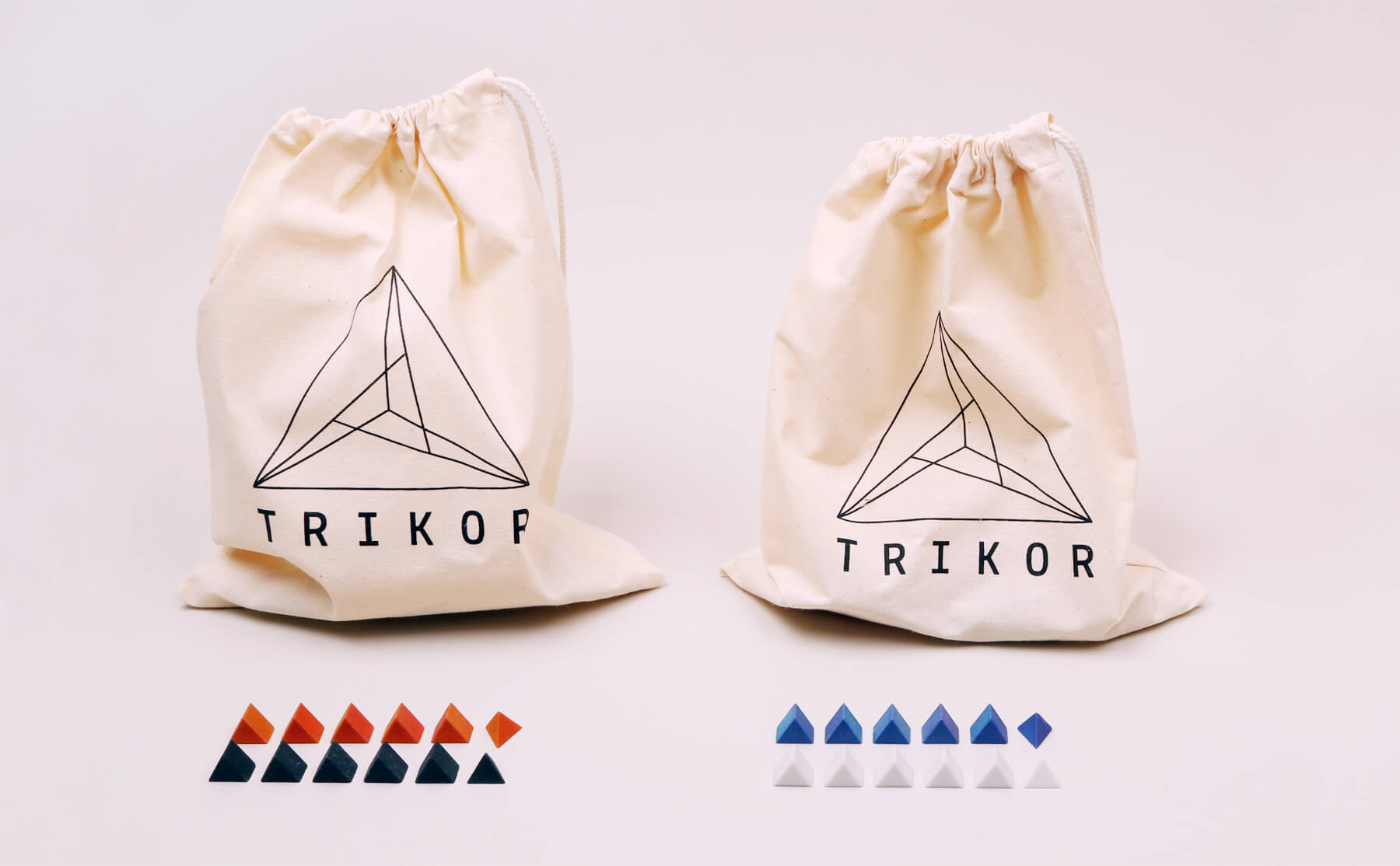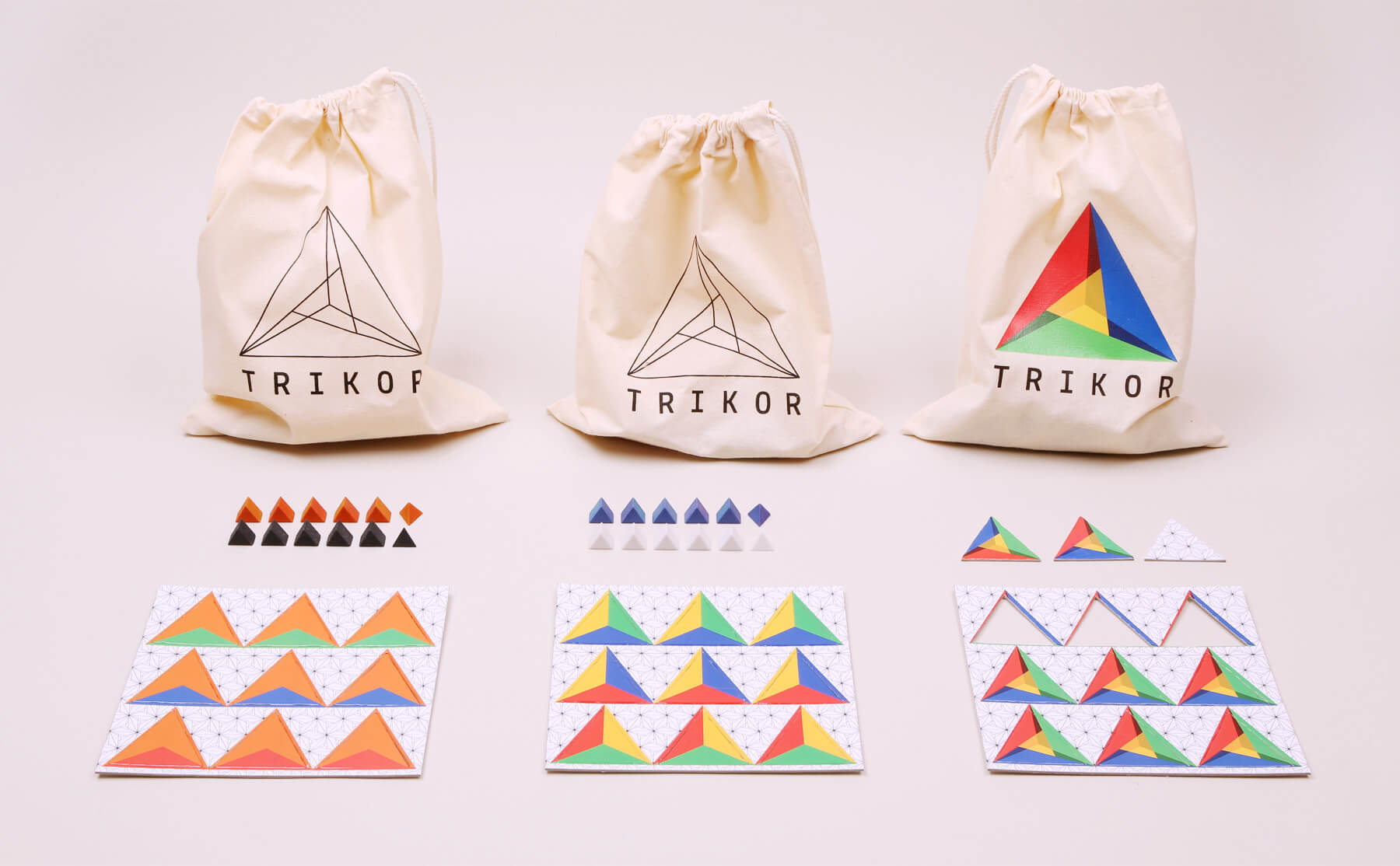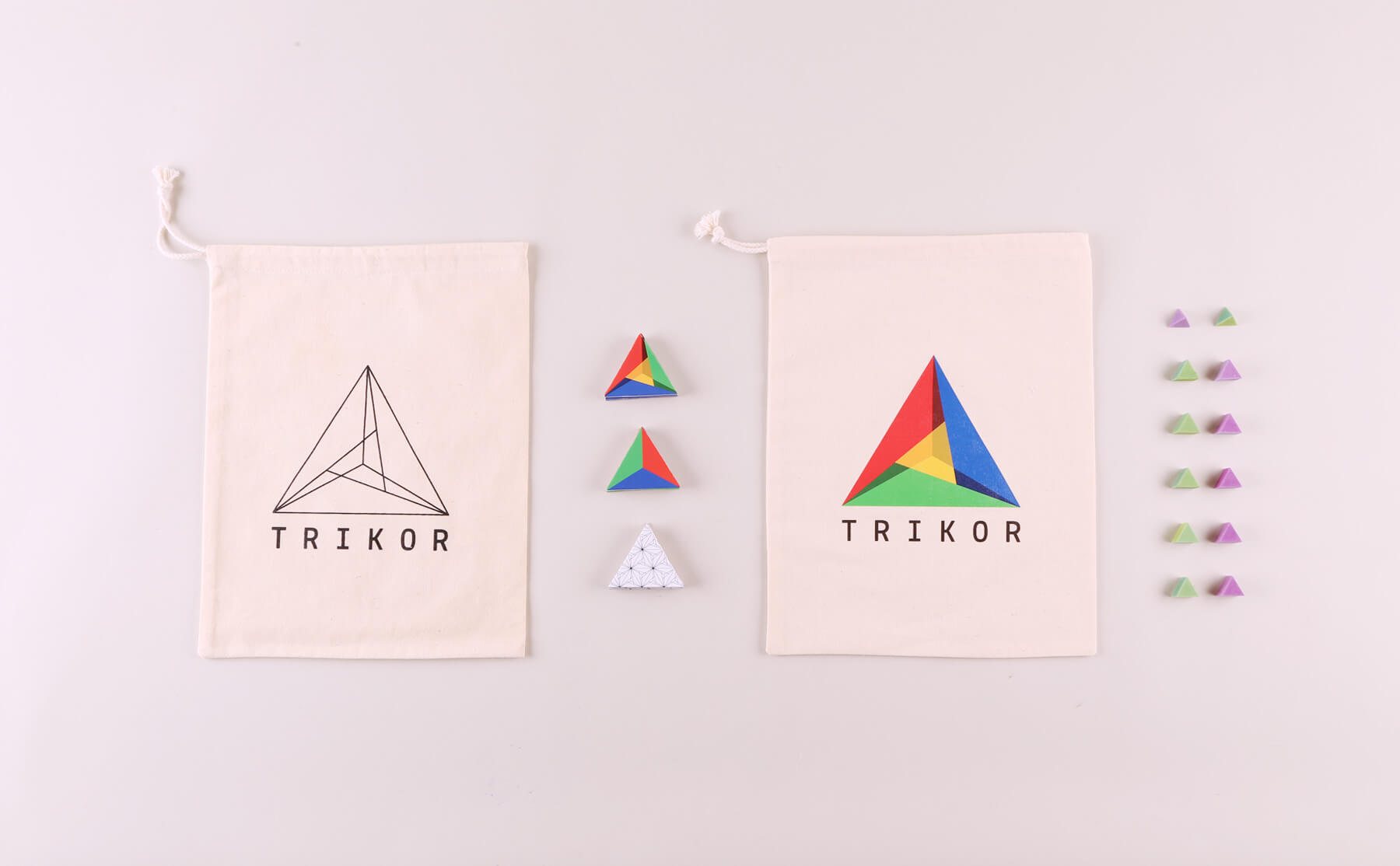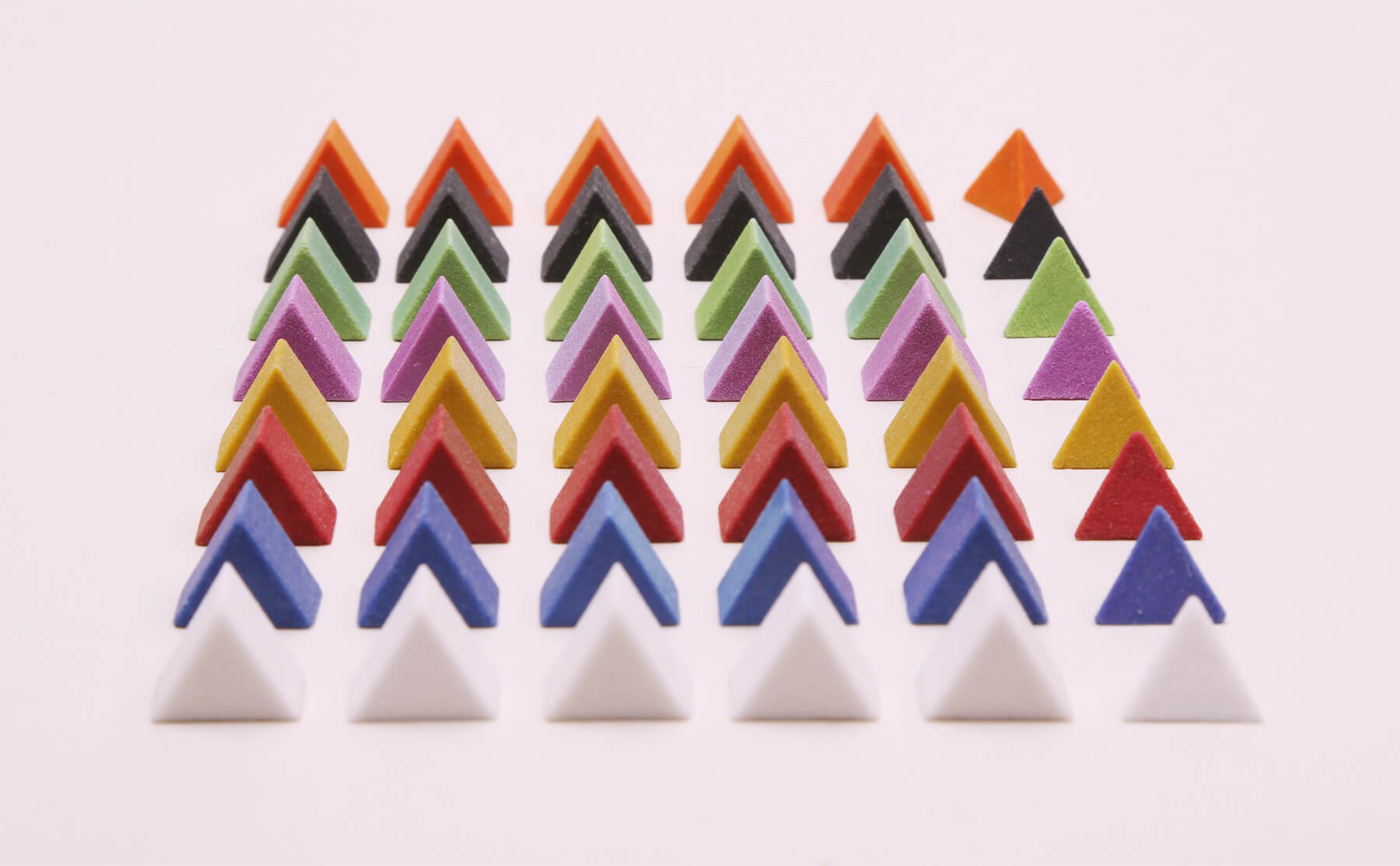 Trikor is an abstract board game. When played side by side the geometric and solid coloured game pieces create tangram like figures which spark imagination and experimentalism. The simplest and most elegant geometric shape, the triangle, is used multiple times by players to create an art piece.